Experience What Magnesium Can Do For You.
🧠 Think Clearly & Sleep Better 😴
Forgetting things? Trouble sleeping? Stressed & anxious? Experience the #1 natural supplement for improving sleep, stress levels & cognition.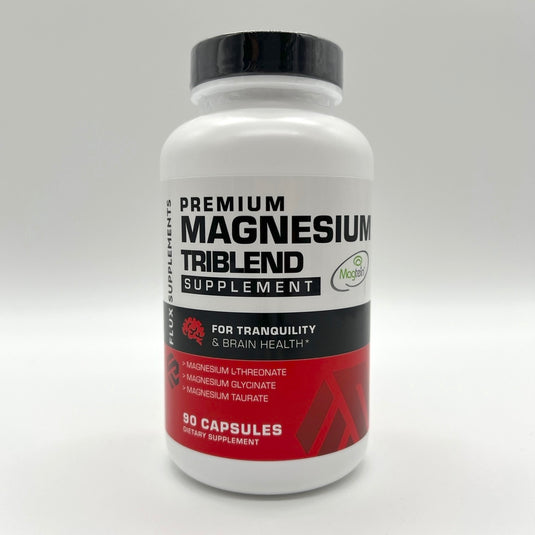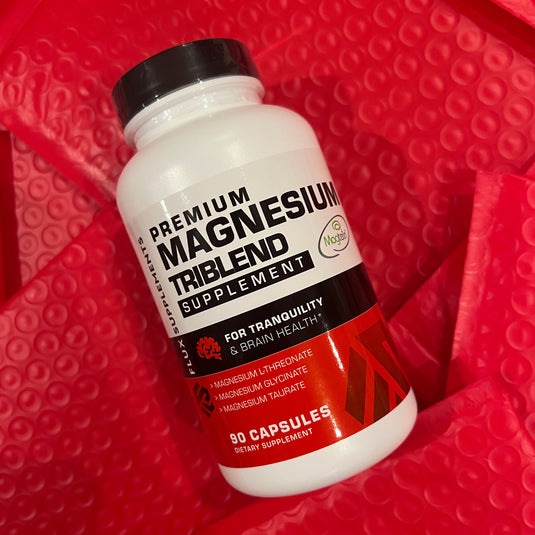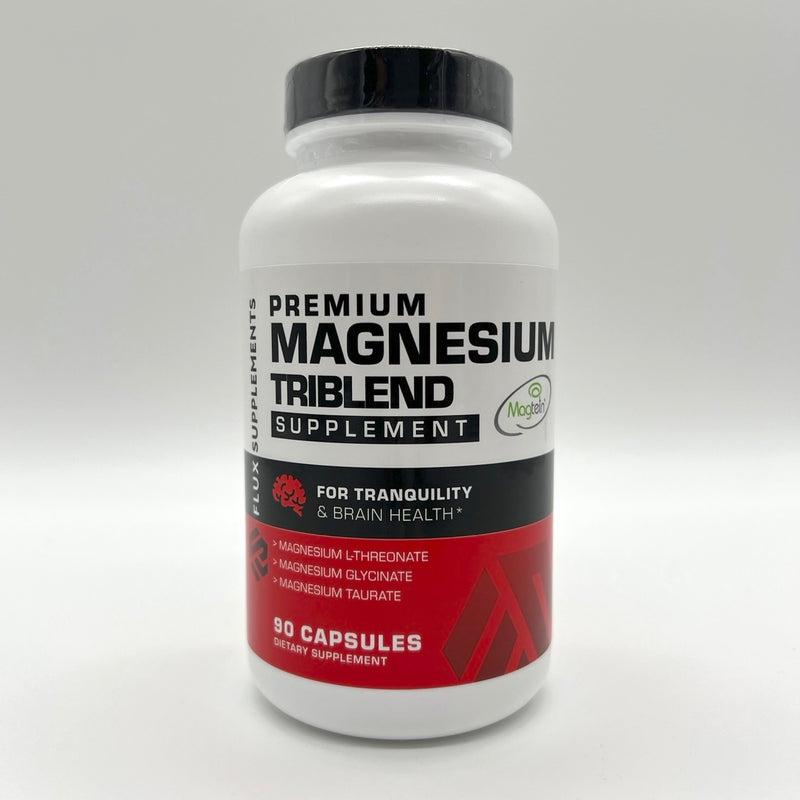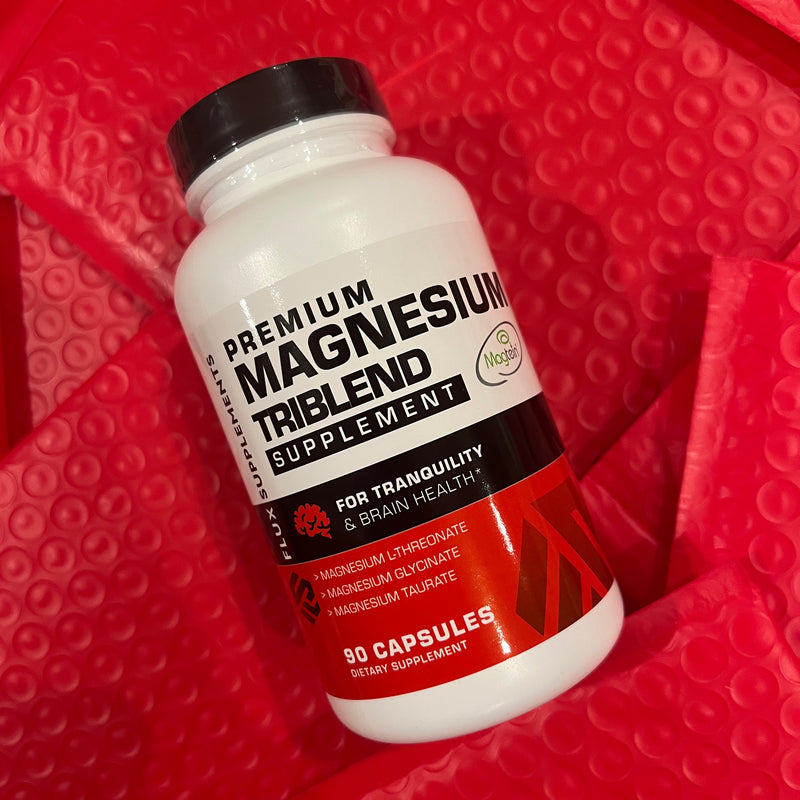 Level Up Your Physical & Mental Health!
Tired of buying supplements that don't work? Our Magnesium Triblend carries 3 of the highest quality & most absorbable forms of magnesium in order to restore your levels for brain health & physical function.
😴 Improve Sleep
Trouble sleeping? Insomnia no more! Magnesium Glycinate helps most with promoting deep sleep, eliminating toxins & relaxing the body to effectively reduce anxiety.
🧠 Increase Cognition
Need something to boost your brain function? Magnesium L-Threonate is so special because it crosses the blood-brain barrier. It effectively raises magnesium levels in the brain leading to an increase in the brains synaptic density & connections which enhance short-term & long-term memory!
⚡️ More Energy

What would you do with more energy? Magnesium Taurate helps add an important amino acid called taurine into the mix! Taurine & magnesium have synergistic & potentiating effects on one another. It stabilizes the central nervous system & balances neurotransmitters. It also acts as an antioxidant & has roles in cardiovascular health & muscle growth!
Elevate your physical & mental health today with the #1 magnesium supplement on the planet!
Experience What Magnesium Can Do For You.
Think Clearly & Sleep Better.
Forgetting Things?
Over 50%+ of Americans are magnesium deficient, which leads to cognitive decline. Improve your short & long-term memory by increasing synaptic density!
Trouble Sleeping?
Fall asleep faster, get deep sleep & stay asleep all night. Wake up feeling refreshed & energized so you can tackle your day.
Stressed & Anxious?
Magnesium helps calm your nerves & promote relaxation. Our product has 3 types of magnesium with the highest absorption rates to relieve stress & give you peace of mind.
Featuring Magtein® - Shown To Reduce Brain Age By 9 Years.
Experience the Magic of Magtein®
Magnesium is important for your brain synapses, cognitive function, energy product & plasticity. Unfortunately, normal magnesium doesn't cross the blood-brain barrier. Thus, Magtein® was created by MIT scientists to solve this problem.
The Magtein® inside our magnesium product is built on over a decade of research from MIT, led by the original inventor Dr. Liu.
Clinical trials have shown a meaningful increase of memory functions in the brain which resulted in a 9 year brain age improvement when subjects supplemented Magtein®.
In fact, we're so confident our product will impress you & improve your life that we offer a 30 day money back guarantee. Nothing to lose, everything to gain.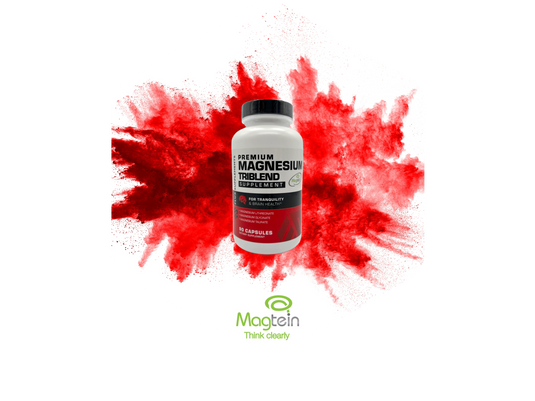 How To Use Our Magnesium Triblend
Results You Can Feel.
Featuring Magtein®
Shown to reduce brain age by 9 years, this special form of magnesium supports synapses, cognitive function & brain plasticity.
x30 Servings
Each bottle of our Magnesium Triblend includes 30 servings. The recommended serving size is 3 capsules.
3-6 Capsules Per Day
Take up to 2 servings a day. Preferably 3 capsules in the afternoon & 3 in the evening before bedtime.
No More Muscle Cramps!
I do really like this magnesium. I was having foot and leg cramps at night even while using a magnesium glycinate product. I switched to this and now no more cramps.
Mental Clarity.
My neurologist recommended I take magnesium for migraines. I took regular magnesium oxide without any change and gave up. I tried these and noticed a difference within a couple weeks in mental clarity.
Better Sleep!
After trying many other brands I've finally found a quality product that has been a game changer in my sleep routine. I stay asleep longer and feel more rested when I wake. Can't live without it now.
God-sent!
It has been a God-sent supplement. Made a difference in my aches and my sleep always feels refreshing. I will continue taking this as long as I am on this earth, great stuff.
Less Anxiety.
Fantastic supplement! Helped my anxiety and muscle tightness. Feel calmer and sleep deeply.
Helped Headaches.
My husband has been using this for quite some time. I began using it for headaches and sleep and it works fabulously! I also recommended it to a friend who now uses it to control her migraines.
No More Brain Fog!
This product has been great for me. I have more energy and my brain fog is gone. I am accomplishing so much more. Highly recommended!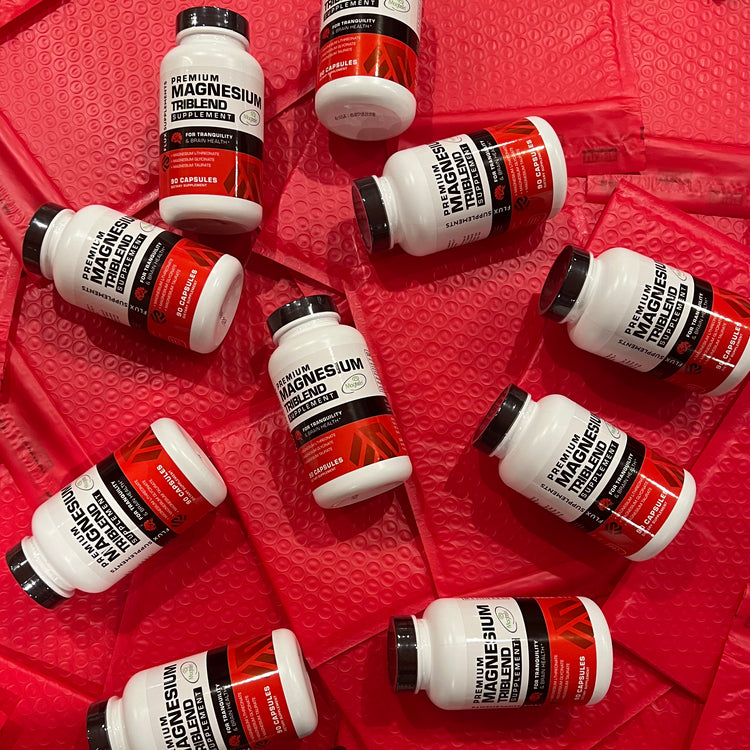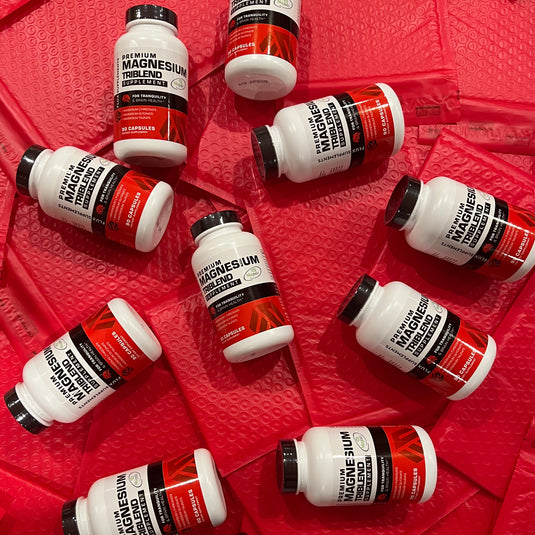 Got A Question?
Frequently Asked Questions